About RGS

The Ralph Gabriner Studio specializes in photographing jewelry for the custom art jeweler and the studio that manufactures production work. These photographs can be used for juried competition images or for advertising and catalogs without additional fees (see Services for more information).
See samples: Gallery of Photos and Postcards/Advertising
W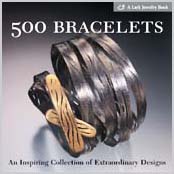 hether the jewelry is pave diamond, 22K gold, sterling silver, ceramic, enamel, glass or found materials, each piece is treated with the same careful attention because we know that your career depends on it. The Ralph Gabriner Studio has been working with the jewelry community for over thirty years and Ralph's photos have appeared on the covers of such publications as Metalsmith, Lapidary Journal and Lark Books. For the past twenty years Ralph has been selected as site photographer at the ACC Baltimore Craft Show and the Buyer's Market of American Craft in Philadelphia.
In addition to photographing for the art community, Ralph Gabriner is a well established art photographer whose work has been acquired by numerous private collectors and can be viewed at RalphGabriner.com.
Ralph is pleased to share his expertise with you by providing information on various topics relating to photographing digital images and juried shows in the Info Center section. If you have any questions, feel free to call or contact Ralph directly. Click here for a flyer about RGS.
Note: almost all photos on this site can be clicked on to see a larger image.